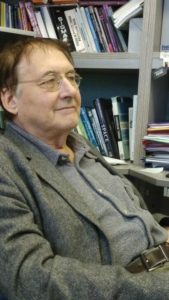 Kieron Philip O'Connor, PhD was born in Malta and spent his first few years in the naval base at Simonstown, South Africa, as his father was attached to the British Navy, and later Admiralty. Later the family settled in the port of Sheerness, Kent, England and then Taunton, Somerset England, where he attended the local boys' grammar school. Kieron completed his Bachelor of Science degree at London University and Master Degree in Experimental Psychology (1979) at University of Sussex, Brighton, England, and his doctoral degree in Psychology at the Institute of Psychiatry in London (1984) under Hans Eysenck. He also completed a British Psychology Society Diploma in Clinical Psychology in 1986 and after going back and forth between England, Europe, Canada and Australia. Kieron decided to immigrate to Montreal, Canada, in 1992, took Canadian citizenship and was awarded a series of researcher fellowships from the Quebec Health Research Fund.
He set up the obsessive-compulsive disorder (OCD) study center in the Centre de recherche Fernand Seguin in the East of the Montreal in 1996; now the Institut en santé mentale de Montreal attached to the Centre intégré universitaire de santé et de services sociaux de l'Est-de-l'Île-de-Montréal. The OCD study center (Centre d'études sur les troubles obsessionnels-compulsifs et les tics) is maintained entirely by research funds obtained through provincial and federal funding agencies.*
Kieron currently holds professional and clinical credentials from the British Psychological association, the Canadian Behavioral and Cognitive association, the Ordre des psychologues du Quebec and is an associate fellow of the British Psychological Society and Fellow of Canadian Psychology Association.
He has published over 200 peer-reviewed papers and 60 books and chapters and given over 400 presentations. Kieron is a regular invited speaker and trainer at scientific meetings locally and internationally. Kieron initially trained in Psychophysiology and completed his Master's thesis on electrophysiological characteristics of Senile Dementia and became an expert resource on an electrocortical wave termed the Contingent Negative Variation (CNV); writing a frequently cited textbook chapter when still a student. He showed that cortical expectancy could be maintained under certain conditions for short periods of time in senility; a finding which had clinical applications for the management of the elderly.
Kieron completed his doctorate on individual difference in Smoking Behavior, supervised by Hans Eysenck, and developed and validated a smoking subtype questionnaire and a model of smoking behaviour integrating expectancy with sensori motor aspects and neurochemical effects. This model led to a smoking treatment package B.R.E.A.K. (Boredom, Relaxation, Emotion, Attention, Keeping company) developed in collaboration with a community worker and applied to smoker cessation groups around London and Montreal and since adopted by InfoTabac. The program advocates taper guided by situational preference and individual difference in smoker type.
Kieron also created subsequently a program with clinical colleagues on the basis of research for tapering benzodiazepine dependence (P.A.S.S.E.) which has been validated in Quebec and published as a guide and is currently in use throughout Quebec and currently being adapted to aging populations by Dr. Sebastien Grenier. He also set up a group on qualitative research (GREQ) with Gilles Dupuis and André Marchand, whose aim was to research into the meaning of symptoms and subjective experiences in clinical psychology to deconstruct large abstract terms such as anxiety.
Kieron's psychophysiological and clinical training led to the development of model of: Tourette disorder, tic disorder and body-focused repetitive disorder emphasising underlying cognitive psychophysiological processes producing difficulties regulating tension and emotion and triggering tics and habits in a cognitive psychological model (CoPs). The CoPs program has been validated in adults clinically and neuropsychologically in collaboration with Marc Lavoie, PhD and is currently being compared to more traditional behaviour therapy and has been adapted to young children by Julie Leclerc, PhD (FACOTIK). As part of the validation of this model, Kieron developed a questionnaire measuring style of planning action in Tic disorders (STOP). The STOP, measures processes specific to Tic disorders and so serves as a useful marker of the differential diagnosis between tics and other disorder.
Based on his clinical observations of patients with OCD, Kieron noted that people with obsessions were not properly phobic about objects, but about what could be there or could have occurred despite their senses. Kieron developed a novel approach to viewing obsessions as a product of inductive reasoning and in particular inverse inference where people mistake imaginary probability for real possibilities initially with Sophie Robillard and Marie-Claude Pélissier, PhD. The phenomenon of inverse inference was widened into the concept of inferential confusion which lead to a therapy, the inference-based therapy, which has been developed and expanded in collaboration with Frederick Aardema, PhD. We have now extended its application to understanding processes in other disorders (Body dysmorphic disorder (Annie Taillon, PhD), delusional disorder (Natalia Koszegi), Eating disorder (Audrey Bertrand, PhD)) and populations (children, teenagers).
More recently, Kieron has adapted the IBT model with colleagues to the treatment of hoarding disorder (compulsive accumulation) which has been published a manual. He was a founder-member of a Quebec wide committee composed of over fifty municipalities and twenty disciplines (inspectors, patients, partners and fire services, etc) to develop guidelines and a concerted effort to combat this psychologically, socially, economically costly disorder.
Kieron continues to co-direct CETOCT (Centre d'études sur les troubles obsessionnels compulsifs et les tics) with Frederick Aardema, PhD and advance knowledge of treatment of OCD, in particular, diffusion and development of IBA and CoPs, and develop new models of hoarding behaviour. He is very committed to community work, to knowledge translation and to actively training students, clinicians and other professionals as well as lay people and family members. Kieron is also very involved in community initiatives and has been an organiser and expert resource and sat on the board of community organizations (AQPAMM, AMI-Quebec, FQTOC). Currently, he is consultant with a Quebec-wide initiative to tackle hoarding. The study group has provided pamphlets; documents; guidelines of management and collaboration with a CBC producer to produce three films in English and French about the experience of obsessional compulsive disorder and compulsive accumulation.
Kieron also has keen interest in the theatre and literature. He trained in mime with Desmond Jones, Barry Grantham and Jean Asselin and Buffoon clowning with Philip Gauthier, and he has produced and written several plays and one man-show in London and Montreal and continues to be active in theatre. He has published two novels and produced three films in collaboration with professional producers; all of which are available on www.tictactoc.org.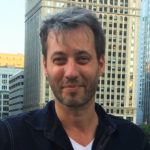 Frederick Aardema was born in 1971 in Netherlands. In 1990, after finishing an academically oriented secondary education, Frederick Aardema pursued a university education at the University of Groningen and completed a Master's degree in clinical psychology in 1997. He was awarded a doctoral degree from the University of Amsterdam in 2005 under Prof. Dr. Paul Emmelkamp – the first clinical researcher in the world to compare cognitive treatment of Obsessive-Compulsive Disorder (OCD) with purely behavioral interventions.
During his studies, Frederick Aardema became particularly interested in an inference based approach to the treatment of OCD. This approach formulated a novel cognitive theory that held obsessions arose due to a specific form of dysfunctional reasoning characteristic of those with OCD with an entirely different treatment target than those in standard cognitive-behavioral models. These interests led to the first empirical study on an inference based approach investigating the role of inverse reasoning in OCD.
Following completion of his studies at the University of Groningen in 1997, Frederick Aardema moved to Amsterdam – the capital city of the Netherlands and was hired as a research associate and teacher at the Free University of Amsterdam to conduct a five-year follow-up study among suicide attempters. In the meanwhile, he continued work his work on the development of a psychological instrument to measure reasoning processes in OCD in what would later become the Inferential Confusion Questionnaire.
In the year 2000, Frederick Aardema emigrated to Montreal Canada where he began collaborating with Dr. Kieron O'Connor. At the same time, Frederick Aardema pursued a doctoral degree in clinical psychology investigating reasoning processes in OCD during which expanded the inference based model of OCD to include those with repugnant obsessions. It was also during this time that Frederick Aardema wrote the first treatment manual for Inference Based Therapy as published in the book Beyond Reasonable Doubt.
Following completion of his doctoral degree, the initial research findings with an inference based approach were further consolidated and expanded upon during a four-year post-doctoral period. Frederick Aardema began to investigate the role of vulnerable self-themes in OCD, which were hypothesized to influence the content and maintenance of OCD symptoms. This research brought together a wide array of research findings and theories about OCD leading several empirical studies investigating contextual determinants of obsessions and a new psychometric instrument to measure fear-of-self perceptions in OCD.
In 2009, Frederick Aardema accepted a position as an independent researcher at the Institute of Mental Health of Montreal and an affiliated academic position with the department of psychiatry at the university of Montreal. He also accepted a position as a Research Assistant Professor at Concordia University. In 2011, he was awarded a research scholarship by the Fonds de Recherche du Quebec-Sante (FRQS) and a new investigator award by the Canadian Institutes of Health Research (CIHR) as well as funding to pursue his research interest. At the same time, he accepted a position as professeur sous octroi at the University of Montreal.
Since these appointments and awards, Frederick Aardema has continued his research into an inference based approach to OCD and related areas of research including dissociation, vulnerable self-themes and treatment resistant forms of OCD. He co-directs the Obsessive-compulsive Disorder Study Center at the Institute of Mental Health of Montreal focused on the development of new treatment options for those with OCD. A new manual on IBA was published in 2012 titled the Clinician's handbook for OCD: Inference Based Therapy. Most recently, an open trial was completed that showed Inference Based Therapy to be an effective treatment for all major subtypes of OCD, including those commonly deemed treatment resistant.
Frederick Aardema's focus is to provide all OCD patients a viable and effective treatment option, including those with repugnant obsessions for whom behavioral treatment interventions are often difficult to implement. There is still a significant portion of OCD patients that do not improve from standard cognitive-behavioural interventions, especially those who are invested in their own obsessions as realistic and reasonable thoughts. It has become clear that inference based therapy holds the promise to overcome some of the limitations of standard treatments. Frederick Aardema aims to provide these patients with a viable treatment option through research, as well as treating patients in his private practice. He also regularly provides training and supervision for mental health professionals in applying an Inference Based approach to the treatment of OCD and related disorders.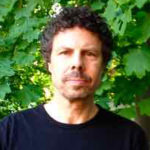 I maintain a private practice dedicated to the treatment of obsessive compulsive disorder and related obsessional spectrum syndromes. I was introduced to the Inferential Based Approach in 2003, when I began to train privately with Dr. Kieron O'Connor and his close collaborator, Dr. Fred Aardema. Over the years, IBA has become my method of choice for the treatment of OCD, and my relationship with Drs. O'Connor and Aardema has continued to evolve. But let me rewind in time a bit, as the path to this present is important tell.
I am a New York City native, who ultimately left the brick and bustle of the city for the more serene landscape of central Massachusetts. After earning a BA in Psychology from the University of Massachusetts, I went to Central America to study Spanish. My immersion in Latin American culture ultimately brought me to Spain, where I lived and worked for five years. Upon returning to the US, I went on to complete a Master's degree in Counseling Psychology at Cambridge College. After graduation, I worked on the cross-cultural team of an outpatient mental health center in Massachusetts.
In 2001, I started a general private practice, and decided to study cognitive and behavioral approaches. I attended CBT conferences and workshops through the Association of Behavioral and Cognitive Therapy. These, in turn, sparked my interest in OCD. Through ABCT, I met Dr. Gail Steketee, a clinical researcher and professor at Boston University. For over a year, I met weekly with Gail, who trained me in the treatment of OCD, using a Beckian-based cognitive therapy approach, she and colleague Sabine Wilhelm had developed for the treatment of obsessive compulsive disorder.
In 2003 Dr. Steketee ended her consultation work and pointed me to Dr. Kieron O'Connor, who had recently developed a new form of cognitive therapy for OCD, the Inferential Based Approach (IBA). That same year, I began to train with Kieron and his associate Dr. Fred Aardema. I was immediately struck by how innovative and effective this approach was: From the beginning working with IBA was just fluid, as I found that the model captured the process of thinking unique to OCD to a far greater extent than any other approach I had used. Not surprisingly, I also began to observe that my clients improved in ways I had never before seen.
Over the past 13 years, I have seen generations of clients benefit from IBA; and I have evolved into an IBA collaborator. As a clinician, I have been able to provide a clinical perspective to Kieron and Fred of the approach in action. I presented at the 2010 annual meeting of the Quebec Obsessive Compulsive Foundation on the application of IBA to the treatment of unwanted obsessions. I contributed audio recordings of my sessions for case transcripts used in the IBA Clinician's Handbook for Obsessive Compulsive Disorder, Kieron and Fred's "how to" IBA treatment manual, published in 2011.
The unique contribution of IBA to the treatment of unwanted obsessions and applications of IBA for perinatal OCD are my areas of particular interest. While IBA represents-in my opinion-the most innovative empirically validated treatment, for OCD, in the past two decades, it is unfortunately the least disseminated. I believe that it is essential that such a valuable clinical resource reach clinicians and sufferers alike. Consequently, I am presently collaborating with Kieron and Fred in the nascent IBA Dissemination Project that will hopefully bring the model to the many in need.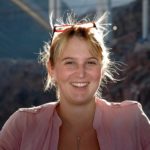 Ariane Fontaine
Psychologist
Ariane is lead author for the "Maître à bord" program, the IBA therapy for children dealing with Obsessive-Compulsive Disorder (OCD). Before deploying all her efforts on the elaboration of this program, Ariane has been part of the Obsessive-Compulsive Disorder and Tic Disorder Studies Centre team for 8 years, starting as research coordinator and moving on as clinic evaluator. In the course of her implication, Ariane has met more than a hundred patients dealing with OCD related disorders and was fully dedicated to listen to the story of their difficulties, in order to determine the nature of their disorder. Ariane now shares her time between her private practice and the hospital.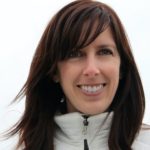 Annick Guitard
Psychologist
Annik Guitard completed a Master's degree in clinical psychology at Université Laval in 2002. She has worked at the Centre de réadaptation en déficience intellectuelle et trouble envahissant du développement (CRDITED), as well as in schools and private settings. She has been specialized in the evaluation and intervention of individuals who are affected by autism disorder for the past 20 years. Since 2015, she has been working with the CÉTOCT as a clinical psychologist. She is now adapting IBA to the autism clientele for the treatment of OCD. She also contributes to the adaptation of Natalia Koszegi for the treatment of hoarding by elaborating intervention tools.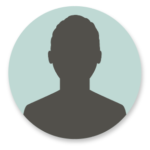 Dominic Julien
Clinical Psychologist
Dr. Dominic Julien is a clinical psychologist. He completed his Ph.D. under the supervision of Dr. Kieron O'Connor in 2008. He is an inference-based therapist at the Obsessive-Compulsive Disorder and Tic Disorder Studies Centre since 2015. He has published in 2016 a literature review of empirical studies conducted within the inference-based approach.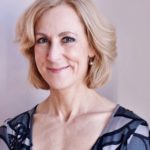 Natalia Koszegi
Clinical Psychologist
Natalia Koszegi has been a clinical psychologist since 1990. She has worked in several settings such as schools, non-profit organizations, healthcare and research. In 2006, as she was interested in learning more about OCD, she decided to join Dr. Kieron O 'Connor and his team and received intensive training in the IBA approach for the treatment of OCD spectrum. For more than 10 years now, she has worked at the Centre d'études sur le TOC et les Tics (CETOCT) at the Institut universitaire en santé mentale de Montréal (IUSMM) as a psychologist, clinical coordinator, supervisor, trainer and consultant. She is currently adapting IBA to hoarding disorder and offers group treatments for hoarding. She is also a co-author of Entre Monts et merveilles: comment reconnaître et surmonter le TAC, the first French self-help book on hoarding. Natalia is dedicated to improving services for hoarders and is an active member of the comité TAC élargi in Montreal for which she organizes multidisciplinary training sessions for 1st and 2nd line workers.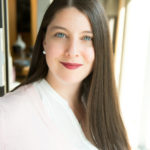 Marie-Claude Pélissier
Clinical Psychologist
Dr Pélissier has worked in theoretical and clinical research on obsessive-compulsive disorder (OCD) for almost 20 years. She contributed to the development and clinical application of the Inference Based Approach (IBA) to treating OCD. With her colleagues Kieron O'Connor and Frederick Aardema, she co-authored the book 'Beyond Reasonable Doubt. Reasoning Processes in OCD and Related Disorders'. Over the past 15 years, she has trained and supervised clinicians to improve their knowledge and skills at treating people with OCD. She is also a clinical supervisor at University of Montreal for doctoral students in Psychology and is currently working in private practice.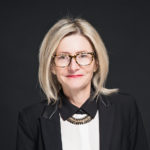 Sophie Robillard
Psychologist
Sophie Robillard completed a Master's degree in clinical psychology at Université de Montréal in 1993. She worked in Kieron O'Connor's team upon graduation. She participated in multiple projects as a coordinator and therapist until 2002. She then worked at various health establishments in Lanaudière and Mauricie in 1st line mental health teams. She now works at a private clinic in Trois-Rivières and Shawinigan.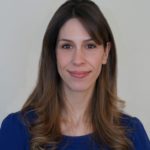 Annie Taillon
Psychologist
Annie Taillon holds a PhD in Psychology from the Université du Québec à Montréal. She currently works as a psychologist in private practice and at Hôpital du Sacré-Coeur's Anxiety Disorders Clinic. From 2005 to 2015, she was a member of the Centre d'Étude sur les Troubles Obsessionnels-Compulsifs et les Tics of the Institut Universitaire en Santé Mentale de Montréal. Dr Taillon specializes in the treatment of anxiety and obsessive-compulsive spectrum disorders such as obsessive-compulsive disorder, body dysmorphic disorder, hoarding disorder and health anxiety.
Jan van Niekerk
Clinical Psychologist
Dr. Jan van Niekerk is a clinical psychologist in Cambridge, UK, specialising in the treatment of OCD. He completed his PhD at the University of Cambridge, has published research papers in OCD and is the author of 'Coping with Obsessive-Compulsive Disorder' (Oneworld Publications). He is currently working on 'OCD Made Simple' for New Harbinger Publications.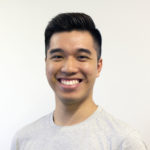 Kelvin Wong
Doctoral/M. Psychology (Clinical) Candidate, UNSW School of Psychology
My name is Kelvin (Shiu) Wong and I am currently completing a PhD/Masters of Clinical Psychology at the University of New South Wales, Australia. For my thesis, I have been using experimental methods to test the Inference-Based Approach to Obsessive-Compulsive Disorder. For example, I have been able to show that obsessive-compulsive symptoms are associated with a task-based measure of inverse reasoning, independent of general distress and obsessive-compulsive beliefs. My research interests include the role of maladaptive reasoning processes and imaginative processes in the aetiology of OCD and related disorders. I believe that these cognitive processes are relevant and require more theoretical and empirical attention in order to better our current psychological treatments.